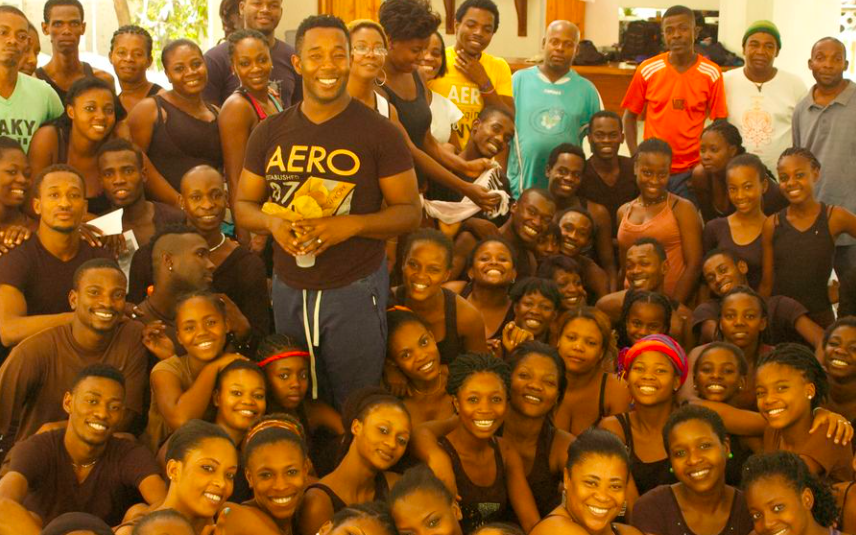 Sometimes, when things fall apart, it just might be a sign that they are falling into place. That's one of my favourite sayings. I've found it to be true in my life and in the lives of my patients.
Jean knew something was wrong. He was tired all the time and couldn't go full out in the dance classes that he taught. He worried about his blood pressure and had already been to the ER several times because of dangerously high levels despite being on 4 different medications. He felt pulled in so many directions—everyone wanted something from him and he often felt like he had nothing left to give.
As a professional dancer and choreographer, Jean depended on his body for his living, and it was failing him. He didn't want to end up with diabetes like his mother (he was already pre-diabetic himself) and the worry kept him up at night. When he reached out to me for help he was at his lowest point. "I have to be able to take care of my family," he said, referring to his mother and his young son. "I have to be around for them."
Jean started our signature 3 month program to transform his health. He lost fat and preserved muscle–vital for a professional dancer and choreographer. His blood pressure went down–no more ER visits–and we were able to get down to only 2 medications. His energy sky-rocketed so that he was teaching 3-4 hours a day and then working out and training on his own! His sleep problems went away. Most of all, his mental health impeoved.
"I didn't think that I would clear my mind and my life when I started this," he said. "I was just hoping to get rid of my pre-diabetes and to control my blood pressure. But I found I also got rid of my depression and anxiety and I learned to set boundaries in my work and personal life."
Jean's company, Jean Appolon Expressions (JAE), is thriving under his leadership and direction. He travels between Haiti, the Dominican Republic, Boston, Louisiana on a regular basis to teach and train dancers and tours regularly with his company. "I wouldn't be here today without the program," he said. "And I've really learned that without my health, I can do nothing. Now that I am traveling so much, I'm so happy that you've put the program online so I can access it wherever I am."
To find out more about Jean, read his bio here: https://jeanappolonexpressions.org/jean-appolon
Learn about our Metabolic Foundations Program here: https://tulaversity.com